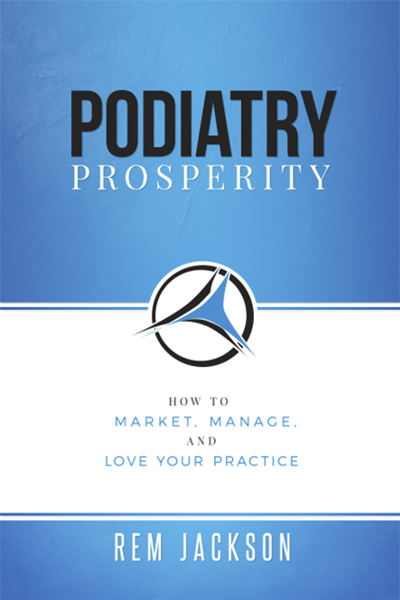 You're a podiatrist. But maybe practicing your profession isn't as easy as you thought it would be. Private medical practice is no longer for the faint of heart. It's an increasingly complex and difficult gauntlet of paperwork, regulations, and frustrating medical management software that can defeat even the strongest of physicians.
Podiatry Prosperity will give you clear path to success, profitability, and a work/life balance, so you can enjoy them with your family and friends. You'll learn a repeatable and sustainable process for marketing your practice, managing your employees, and maintaining a healthy mindset that will change everything. You'll finally have the practice you always wanted and will attract the kinds of patients you want to treat.
You don't have to suffer because of highly-regulated and ever-increasingly complex billing and coding requirements. You can make the money you want to make and live the lifestyle you choose. You'll no longer be a slave to your practice.
About the Author:
Rem Jackson is the CEO and Founder of Top Practices. Since its launch in 2007, Top Practices has helped hundreds of podiatry prac- tices and thousands of doctors and their staff members learn how to market and manage their practices and how to lower the stress of being in business. Rem has earned the American Academy of Podiatric Practice Management's Presidents Award. In 2019, he was inducted into the Podiatry Management Podiatry Hall of Fame. He's the proud father of three wonderful daughters. When they aren't visiting all the wine-producing regions of the world, he lives with his best friend and wife, Diane, in Las Vegas, Nevada.
Price:
$17.97 Paperback