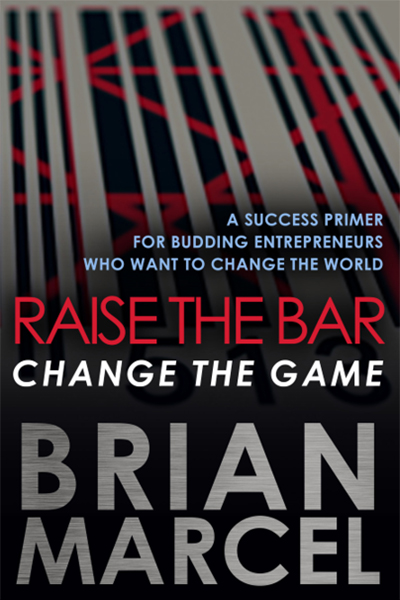 What does it really take to become a successful at it? And once you've crossed that threshold, how do you continue to build your business and stay relevant—particularly amidst changing technology?
Using his vast experience in the bar code industry as a backdrop, Brian Marcel details his pro-gression from a newbie business owner to magnate in the bar code industry. Always seeking new products and new markets for bar code applications, Marcel was instrumental in opening up the Eastern Bloc to the world of international commerce—even before the fall of the Berlin Wall. Through his success—and failures–he chronicles the life of an entrepreneur from bar code expert to Block Chain adopter.
The purpose of this book is to give budding entrepreneurs the tools they need to start and run a new business, so they'll know how to navigate the growth and expansion challenges and avoid the inherent pitfalls—while changing the world in the process.
About the Author:
Brian Marcel started his career in the London Stock Exchange, but working in an institution didn't suit him, and he got fired from his grandfather's firm. From there, he moved on to sell all types of papers made by Wiggins Teape, a leading British paper manufacturer that sent him to South Africa to enhance his career and learn the art of sales and marketing. It was in Cape Town that he met his wife, Liz, who sadly died of breast cancer after twenty-eight years marriage. After returning to the United Kingdom, he got involved in the early days of barcoding and soon started his own business selling artwork used for printing barcodes on products. The business expanded, and after the fall of the Berlin Wall in 1989, he set up joint ventures in five of the former Eastern Bloc countries. They are still great success stories in their own right. Brian was recently married to his new wife, Lisa. He has a daughter, Jessica, that he adopted from Romania. They all live in London. This is his first book.
Price:
$17.97 Paperback
Purchase