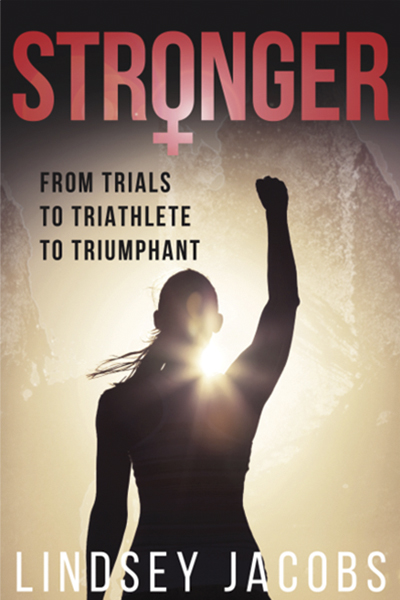 Not all women who are trapped in suffocating marriages grab a lifeline and pull themselves up, but not all women are Lindsey Jacobs. Worn to a nub of her former self, stripped of her self-confidence and esteem, she finally broke free from all that held her captive, only to face a life of now what? She was overwhelmed with unknowns. Her lifeline–her way back to herself and to all her potential–was through the one thing that had been her constant: running. Running led her to the world of extreme sports and eventually the Ironman–swimming, biking, and running in a contest that challenged her physical and emotional reserves but pulled her into her authentic, strong self.
If you feel trapped by circumstances you didn't design and think there's no way out; if you're an athlete and love sports; if you're a runner or if you're not, STRONGER will delight and inspire you to be your best and do your best.
About the Author:
Lindsey Jacobs lives in Saint Louis, Missouri, with her husband, kids, and their pug, Rizzo. She graduated from nursing school in 2017 and now enjoys working as an OB/GYN nurse. In her spare time, she loves to explore, run, write, and read. Lindsey hasn't made it to the Boston Marathon yet, but she's determined to chase that dream until she's fulfilled it. This is her first book.
Purchase Price:
$17.95 Paperback